Pretty Party Rentals Expands to three locations in...
In a continuing effort to better serve our customers throughout South Florida Pretty Party Rentals has expanded to three (3) locations. Pretty Party Rentals, Sunrise, Florida, (954) 667-7597, http://www.PrettyPartyRentals.com, Pretty Party Rentals Hollywood, (954) 667-7597,  http://www.PrettypartyRentalsHollywood.com, and Connection Party Rentals, Miami http://www.ConnectionPartyRentals.com...
Pretty Party Rentals – Table & Chair Linnens →
We have a large selection of styles and colors
1 tag
Pretty Party Rentals – Tables and Chairs Rental...
Tables and chairs rentals for your wedding, party or other big event is a great way to make your event look polished and complete. Folding or banquet chairs with cloth chair covers and contrasting sashes that match the primary and/or secondary colors of the clothing you are dressing in for your event just looks beautiful. Once the whole setting is accentuated with flowers, plants, lighting, place...
Pretty Party Rentals – Sunrise, Florida – Winter... →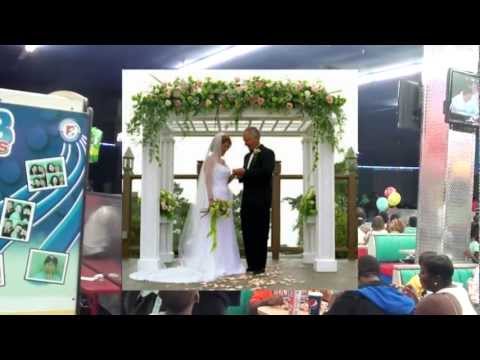 1 tag
Slashers Printing Center Miami
Auto Tags Auto tags are a great way to show your love and support to your special team or loved one. If you have strong feelings for a cause or want to let the world know who you are or what great thing you have done? The you need to get a custom printed auto tag. We specialize in Hard and Soft Plastic Auto Tags. The metal plate portion comes in white only. Your artwork can be in one color or...
Slashers Printing Center Miami →
Slashers Printing Center Miami is the best place in Miami for printing. They have the printing game on lock. Check them out for all of your printing needs. Here are some of the items they can print for you and your business: Auto Tags, Bookmarks, Buttons, Church Envelopes, Door Hangars, Engineering Copies, Fans, Forms, Funeral Palm Cards, Funeral Programs, Flyers, Forms, Hats & Mugs,...
5 tags
78 Year Old Grandmother uses Kickstarter to launch...
Click to listen to and view entire video 78 year-old retired music consultant and entrepreneur, Sylvia Rolle, has posted COSMIC CAPERS, an innovative new board game set in outer space, on Kickstarter, to solicit funds for its manufacture. Rolle hopes her game – my 'bit' to fill a vacuum created by NASA's demise –will help to spark and keep alive the intellectual curiosity of our young and fuel...
8 tags
Pretty Party Rentals - Sunrise Florida
Looking to throw that spectacular party at your home. You're gonna need some party supplies. After all you don't want to buy 100 chairs and store them around your house, now do you?Well, that's where a party rental company comes in. Pretty Party Rentals is the premiere party rental supply company in the Fort Lauderdale, Sunrise & Tamarac area. We have the capability to rent just about...
6 tags
Regal Banquet Hall Sunrise Florida-Plan A Great...
How do you go about planning a Great Graduation Party? There are a few important steps you must follow to make the event a runaway success. Here they are: 1. Who All Will Be Attending You must determine who among your friends and family will be attending your graduation party. You want to invite friends and family members who either go to school with the person for whom the party is for or...
4 tags
How to Succeed in the Modeling Business
How to Succeed in the Modeling Business Everyone knows that in order to make your music video or movie look top class you have to select good looking models to showcase in your production. Well, if you are producing a music video or movie in South Florida, then you want to enlist the services of Sky Hi Studios to find that top model for you production. We pride ourselves on being able to find the...
1 tag
What is Web Design
What Is Web Design? What is Web Design? Web Design is the process of designing a website from the front end look and feel that the user sees and interacts with, to the back end workings of the website that determines what happens with that user interaction. Whether the user is requesting data from the website, entering data into the website or making purchases, it is the responsibility of the web...
4 tags
Sky Hi Studios - Web Design
Sky Hi Studios introduces its Web Design department to the public. Looking to create that cutting edge website for your company then Sky Hi Web Design Studios is the place you want to contact. We can create your website in any of the popular technologies including ASP.NET, C#, PHP, Dreamweaver and Flash & Flex. Not only do we create stunning websites, we can also optimize your website so that...
4 tags
Fire Gone™ – The Fire Extinguisher of the Future
Fire Gone™ – The Fire Extinguisher of the Future ThatsOnTV.com introduces its brand new fire suppressant product Fire Gone™ – The Fire Extinguisher of the future. Fire Gone™ is an aerosol based chemical foam product that is designed to extinguish common household, automobile and light business/industrial fires in a matter of seconds. This innovative new product was introduced back in 2010 and...
4 tags
Sky Hi Studios - The Multi-Purpose Video...
There are major changes happening over at Sky Hi Studios including the introduction of their Audio Recording studio. They are employing the latest technology including the legendary Pro Tools HD Audio Recording Software and the KRK Rocket 5 near field studio monitors. In addition to the solo artist vocal recording booth, they have a massive sound stage that can be used by large bands to set up...